SnapShot® EMI Shields for Broadband Routers
As high speed data bandwidth consumption has grown, delivery of video and telephony services has converged over internet protocol networks. To support this market need, network operators require more advanced broadband routers. Using a Converged Cable Access Platform (CCAP) architecture, these devices reduce the rack space required, power consumption, and heat generated, while dramatically increasing data capacity. The circuit boards that drive these devices are expensive, densely packed, and contain multiple multi-core processors and SDRAM chips. 
As clock speeds and densities increased, the need for higher signal to noise ratios drove the need for EMI shielding on transceiver and clock components. Given the density of components and the frequent need for inspection and rework after reflow, traditional frame and lid EMI shielding solutions were not satisfactory.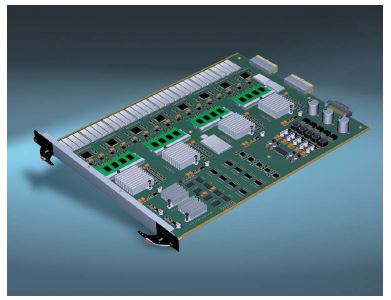 The XGR Solution
Multiple-cavity XGR® SnapShot® EMI Shields were selected to provide cross talk protection for a bank of transceiver chips. Complex geometry XGR® SnapShot® EMI Shields were designed to isolate clock components to preserve signal integrity. All shields were easily attached without the need for soldering using XGR's patented solder sphere attachment mechanism after the reflow step simplifying inspection and rework of the board. Reworking a board after the shields were attached was also extremely easy, since the shields could be quickly and easily removed by hand to access the components under the shield and new shields could be attached without damaging the components or the board.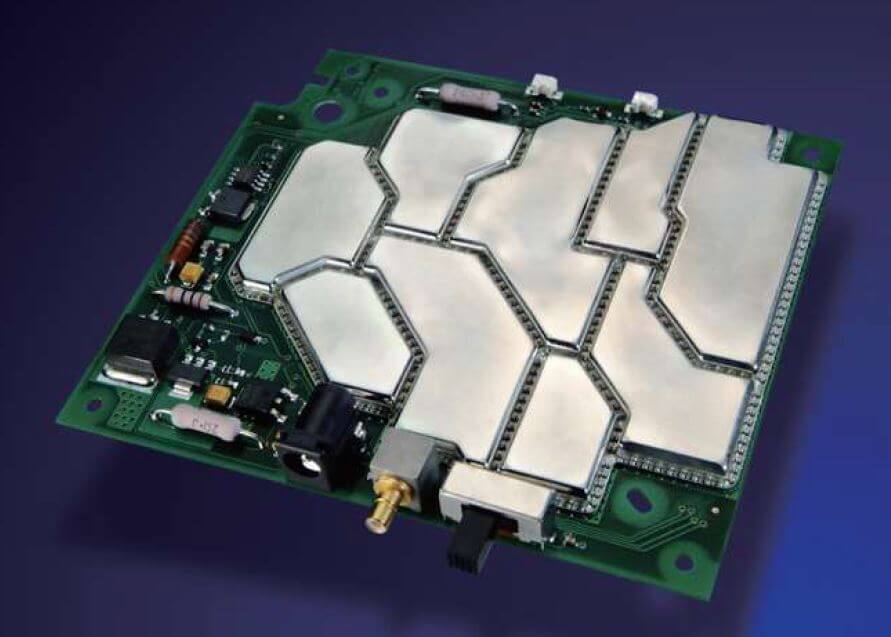 Need Help With EMI Shielding Solutions?
We Are Experts!