SnapShot® EMI Shields for Wearable Electronics
Today's wearable electronics are becoming more and more sophisticated and packed with capabilities. Nearly all wearable electronics have some type of wireless communication capability, which could be GPS, cellular, and/or Wi-Fi. With all of this capability comes a challenge for the electrical and mechanical engineers. How do I meet all of the electrical needs, including EMI shielding for signal integrity, and meet the demands of a small, lightweight package?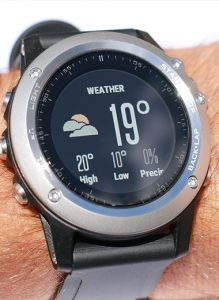 With all of the wireless communication requirements, board level EMI shielding is needed to prevent internal noise from interfering with the wireless transmission and reception. And, since the device is "wearable" it must be as lightweight as possible and low profile.
SnapShot® board level EMI shields are the lightest weight and lowest profile board level shields available on the market. In addition, the SnapShot EMI shield is installed after reflow with no heat, which enables totally unobstructed visual or automated optical inspection.
Need Help With EMI Shielding Solutions?
We Are Experts!